Craft beer
Brief_
Design craft beer brand for a niche South African market segment. The collateral consist of primary and secondary packaging as well as promotional items.
Target market_
Primary: Young urban sophisticated male beer drinkers aged 25 – 35. Secondary: Discerning craft beer drinkers.
Rationale_
I chose the name Knap Kêrel – Afrikaans for a fine young man, as this also neatly defines my primary target audience.
Knap Kêrel consists of two kinds of beer the one Astrante Jafel is aimed at the novice craft beer drinker, and the second, Wyse Meester for the more discerning. Astrante Jafel is a Stout, a beer commonly suggested for new to craft beer dinkers. Wyse Meester is an amber beer with a more bitter taste that regular craft drinkers would love.
Designed by: Reandi Engelbrecht, South Africa.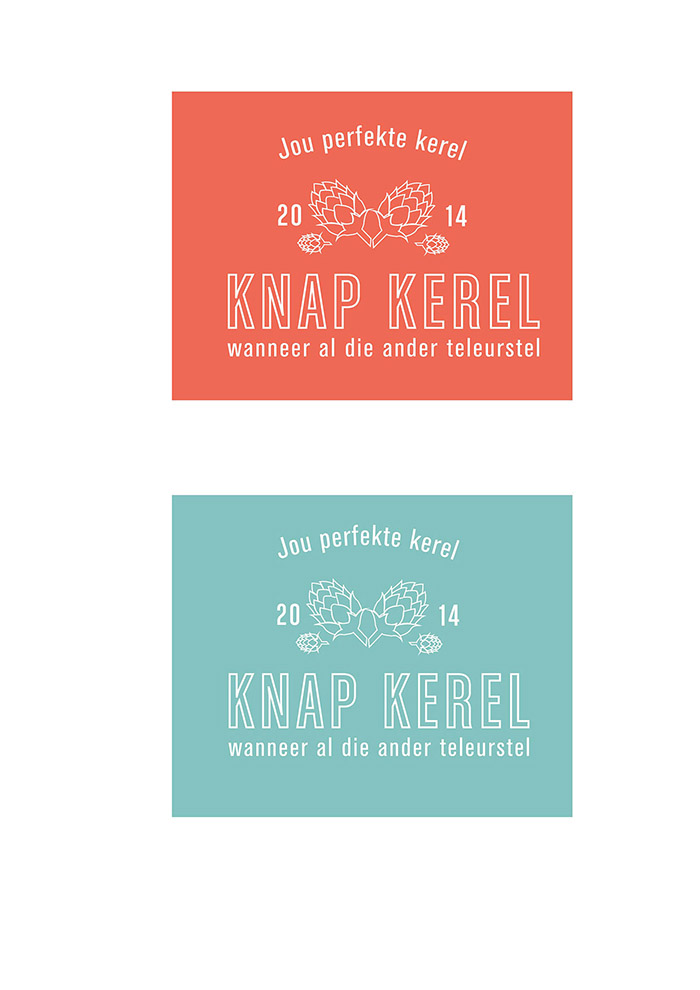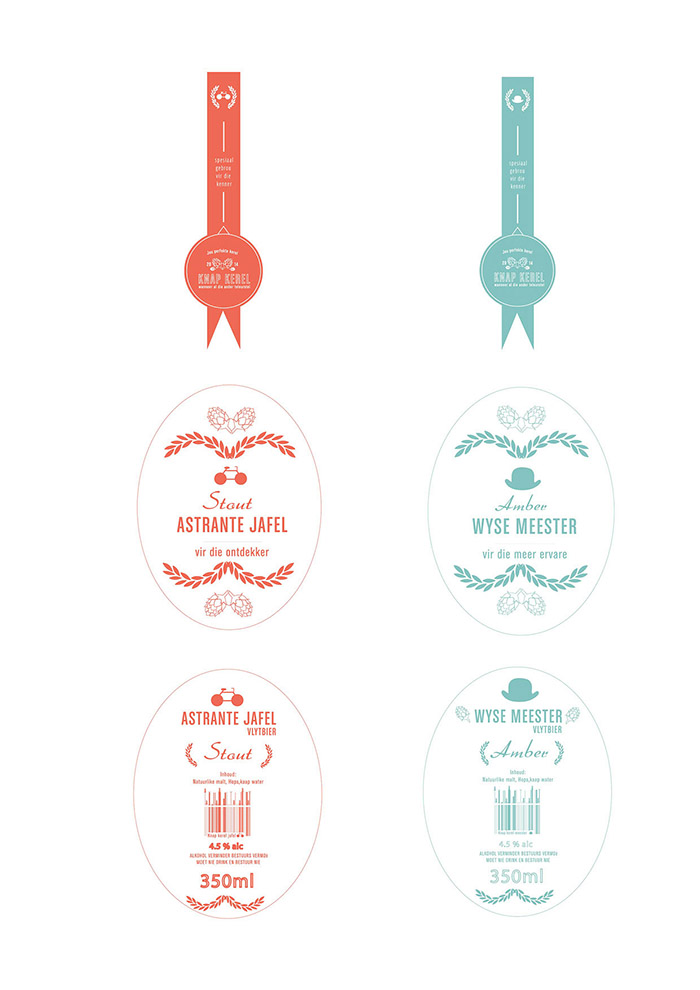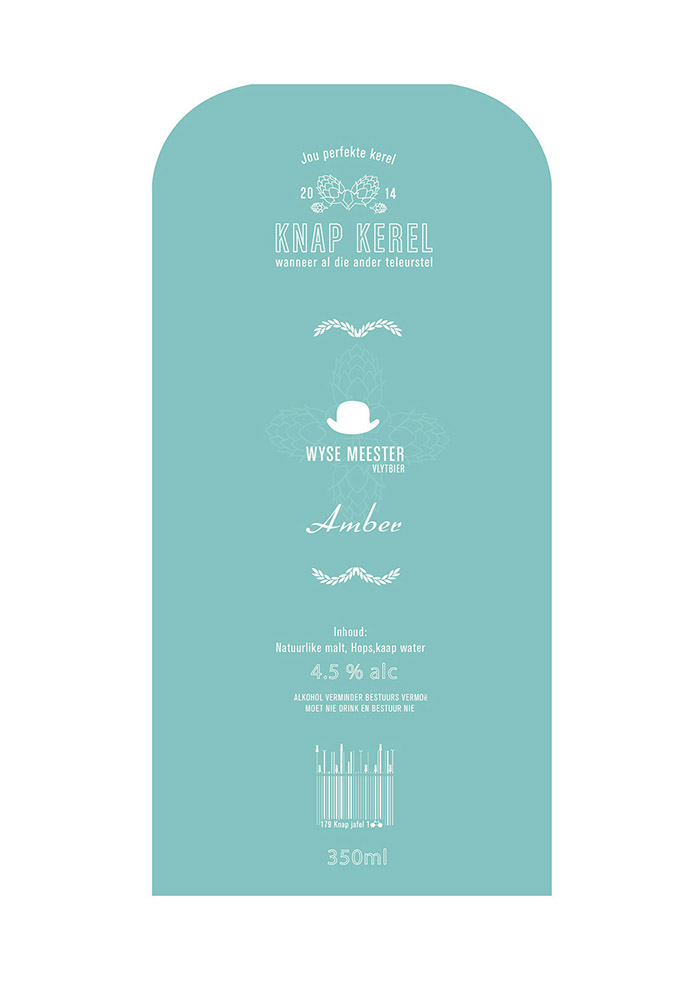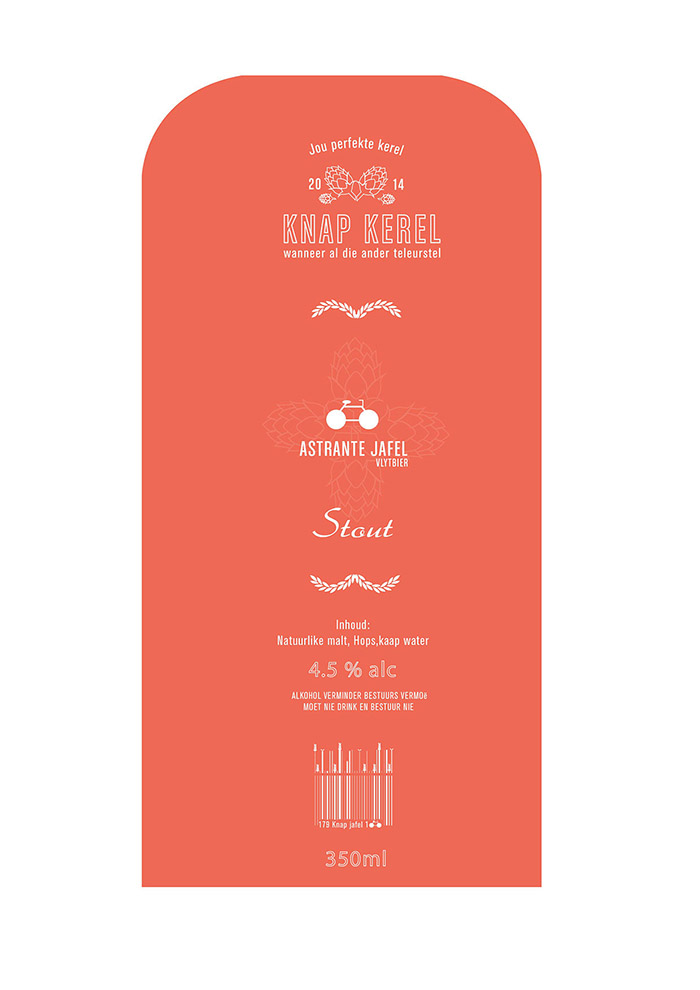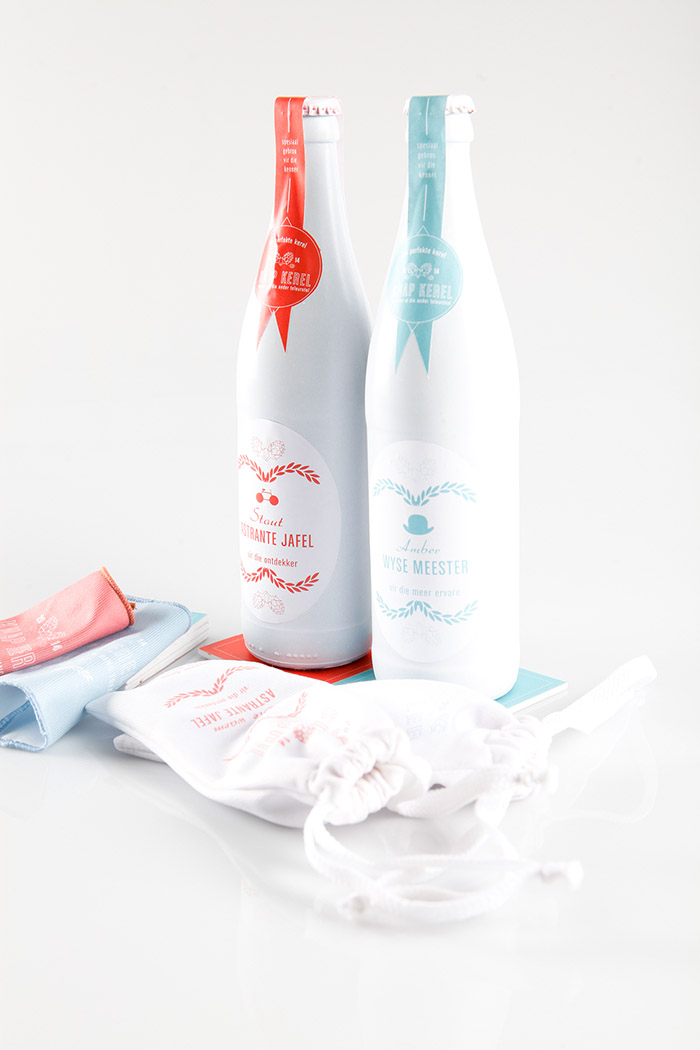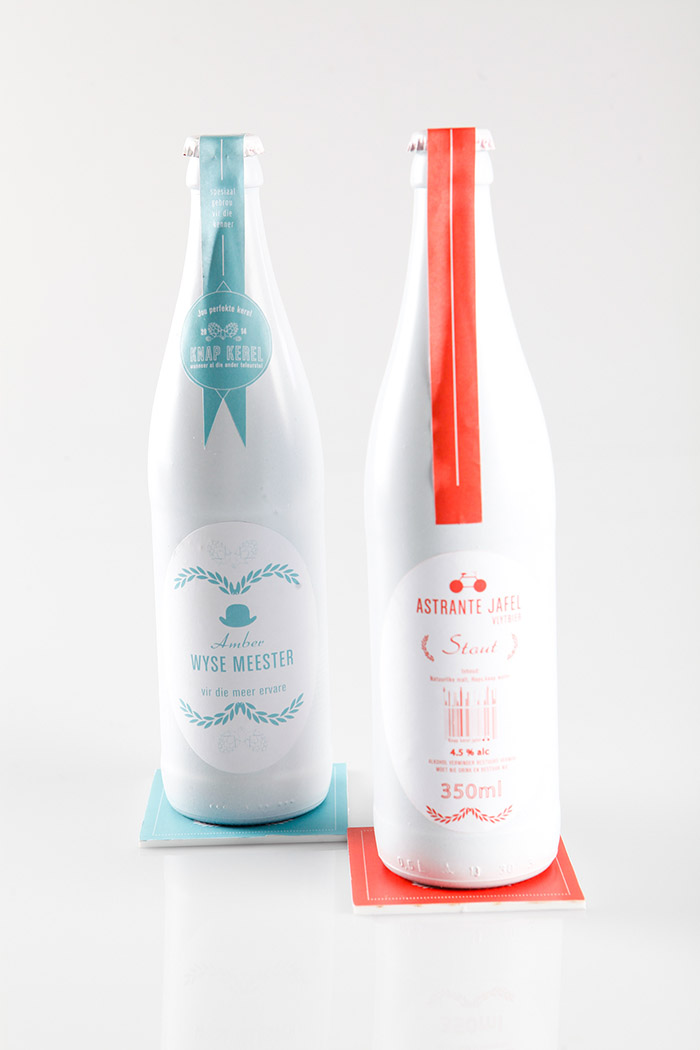 related

posts