Overview
Imagine playing Mario games with Play-Doh, or the piano on a bunch of banana keys. That's the idea behind abstract invention Makey Makey, which allows people to connect everyday objects to a computer keyboard and turn said objects into touchpads. Toymaker JoyLabz asked us to redesign Makey Makey's packaging and product for its debut on the shelves of major retail stores like Walmart and Target.
Strategy
For the highly visual and hands-on marketplace, our strategy was to design a packaging experience that communicated the toy's unique interactive proposition.
Research/Planning
We did research on Makey Makey's original packaging, a small, simple box designed for online sales. The consensus: It didn't align with the product's $70 price tag. For the retail rollout, we determined JoyLabz needed a "bells and whistles" design to signal the tech toy's unique and quirky proposition.
Execution
To help Makey Makey's packaging pop, we designed an engaging visual and interactive experience—complete with custom die cuts, foils, a diorama viewing area and even a custom tin carrying case—while keeping per-box pricing nearly identical. We also made changes to the contents within the box: Makey Makey's alligator clips now coordinate with new brand colors, and the instruction sheet is more interactive and user-friendly with the addition of QR codes on the images of bananas to direct users to online resources.
Meanwhile, our merchandising team audited the supply chain and managed every step of the manufacturing process.
Results
We transformed Makey Makey from a niche tech toy with limited online reach to a striking, shelf-ready product with a presence that truly outdoes its competitors. Makey Makey was all the craze at this year's New York Toy Fair, where retailers ordered 50,000 units. We are already working with JoyLabz to ideate more products that build on the Makey Makey success.
Designed by: MERGE Design + Interactive (Chicago, IL), USA.
Client: JoyLabz (Santa Cruz, CA),
Chief Creative Officer: Lauren Sheehan (MERGE Design + Interactive, Chicago, IL),
Associate Creative Director: Rob Ator (MERGE Design + Interactive, Chicago, IL)
Merchandising Director: Genji Leclair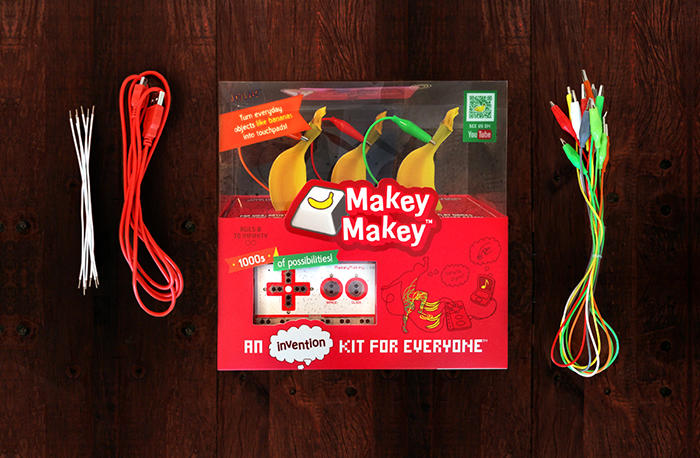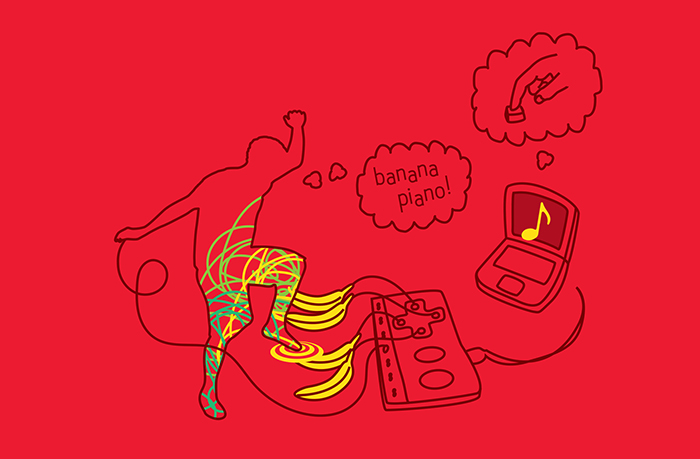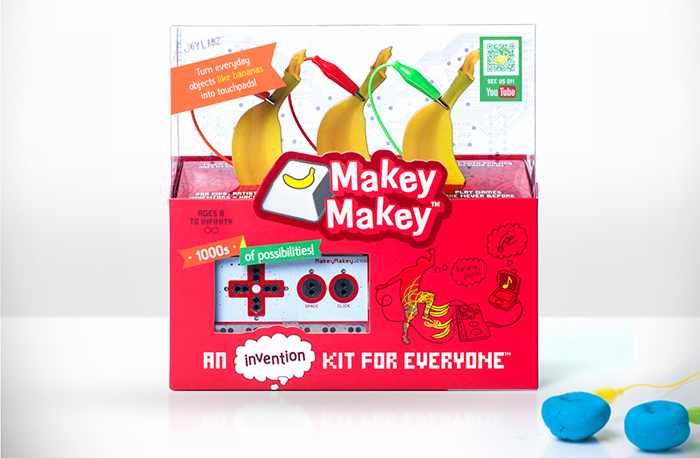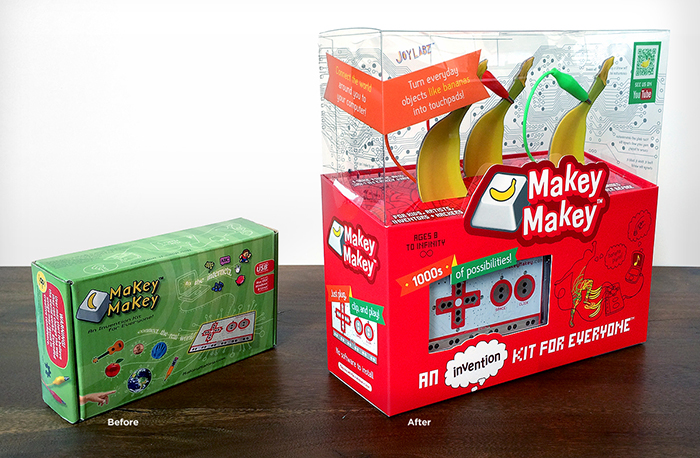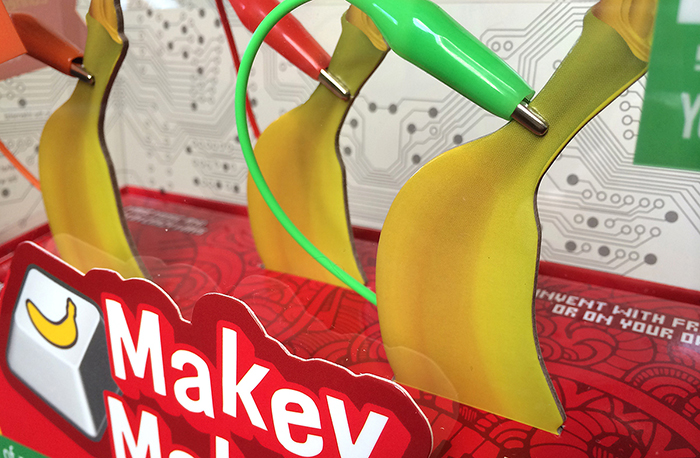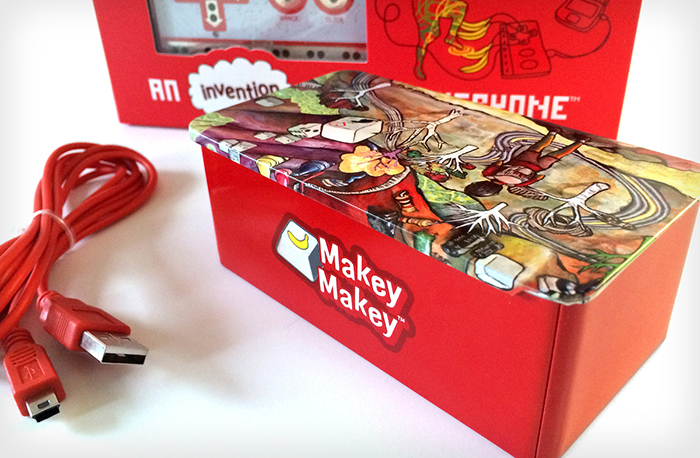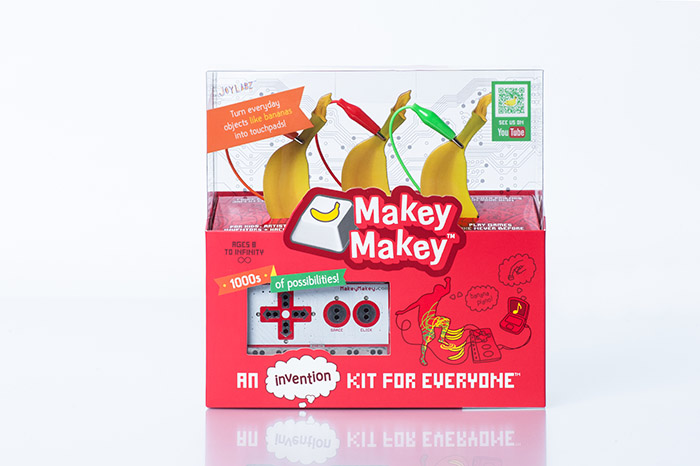 related

posts