The family of Farm Pafylida is growing and maturing ….. Therefore there has been a new need to design 3 packs for 3 different egg sizes: medium, large and sumo. The packaging was designed from recyclable – recycled cardboard on kraft colour, reinforcing the ecological approach of the farm. The corporate identity was redesigned in order to have a more refreshed approach and to create the same single image across the product range.
Package 2 sumo eggs:
The material used is kraft cardboard 400gr and the packaging was designed so that the product is exposed in order for the consumer to have visual contact with it, stressing the larger size of the eggs. Each egg is wrapped in black thin paper for protection and differentiation from the competition.
Packaging 6 large eggs:
The construction design of the packaging remained the same as a reference to the original package of the Farm Pafylida.
Packaging 10 medium eggs:
The packaging was designed from kraft cardboard 400gr with two separate internal cases, each of which has five compartments. Thus the packaging protects the eggs and becomes user-friendly.
Designed by: Maria Romanidou, Greece.
Credits:
Packaging design: Maria Romanidou
Graphic design: Natalie Poulman
Photography: George Tzortzis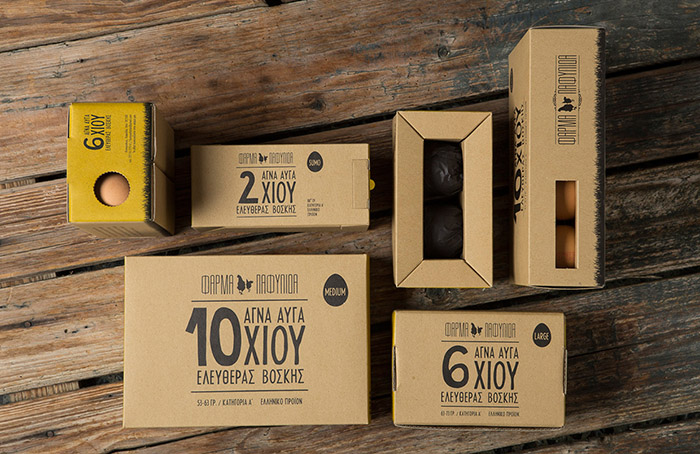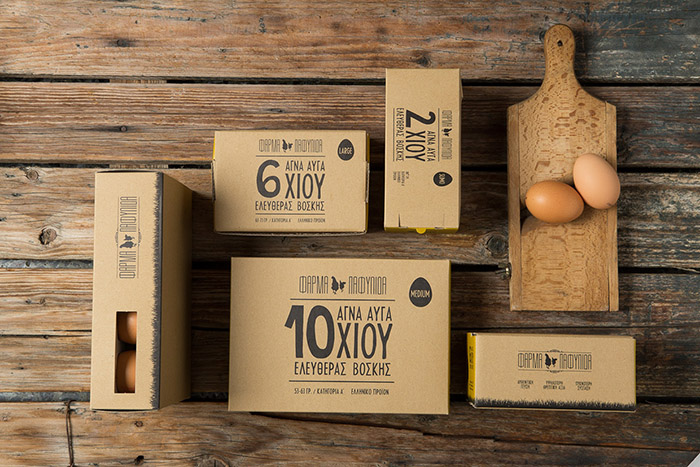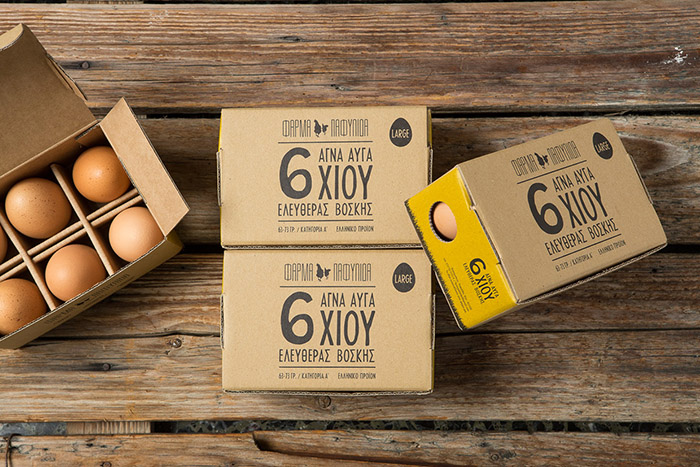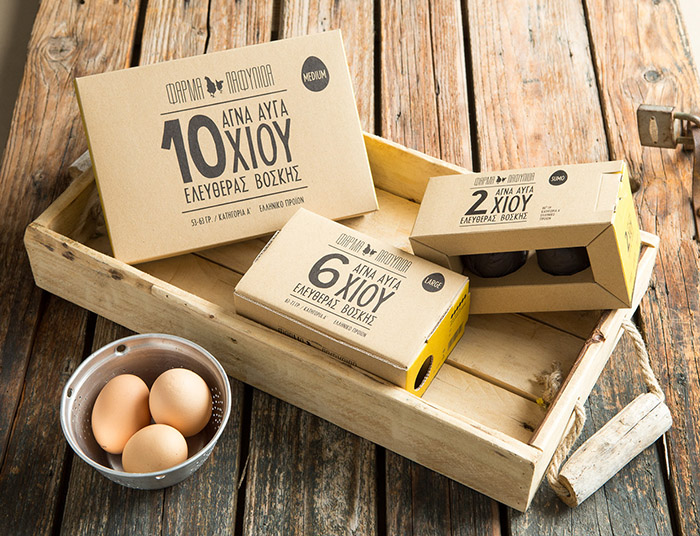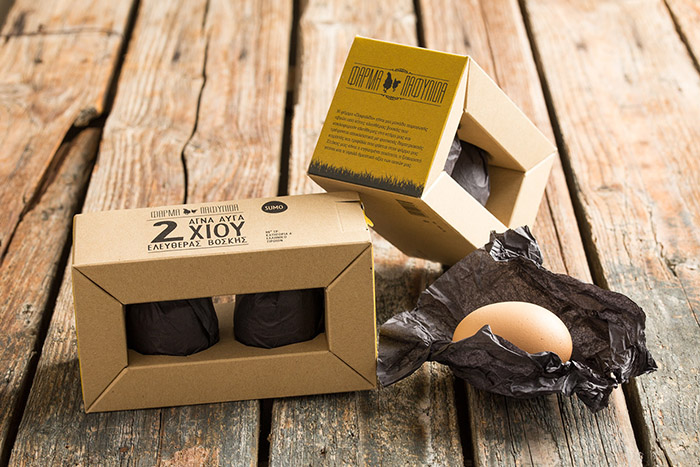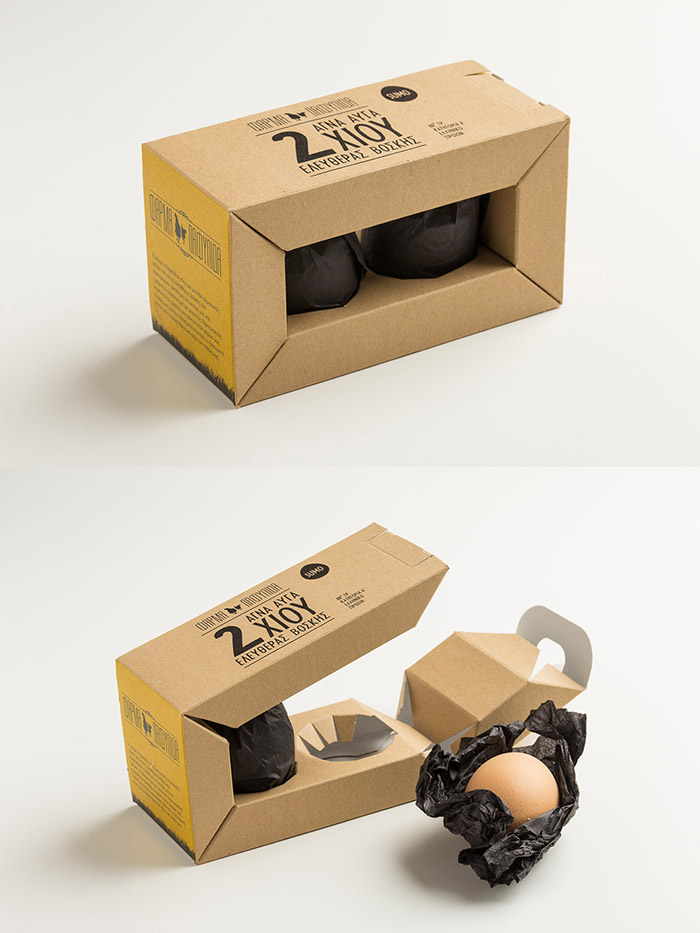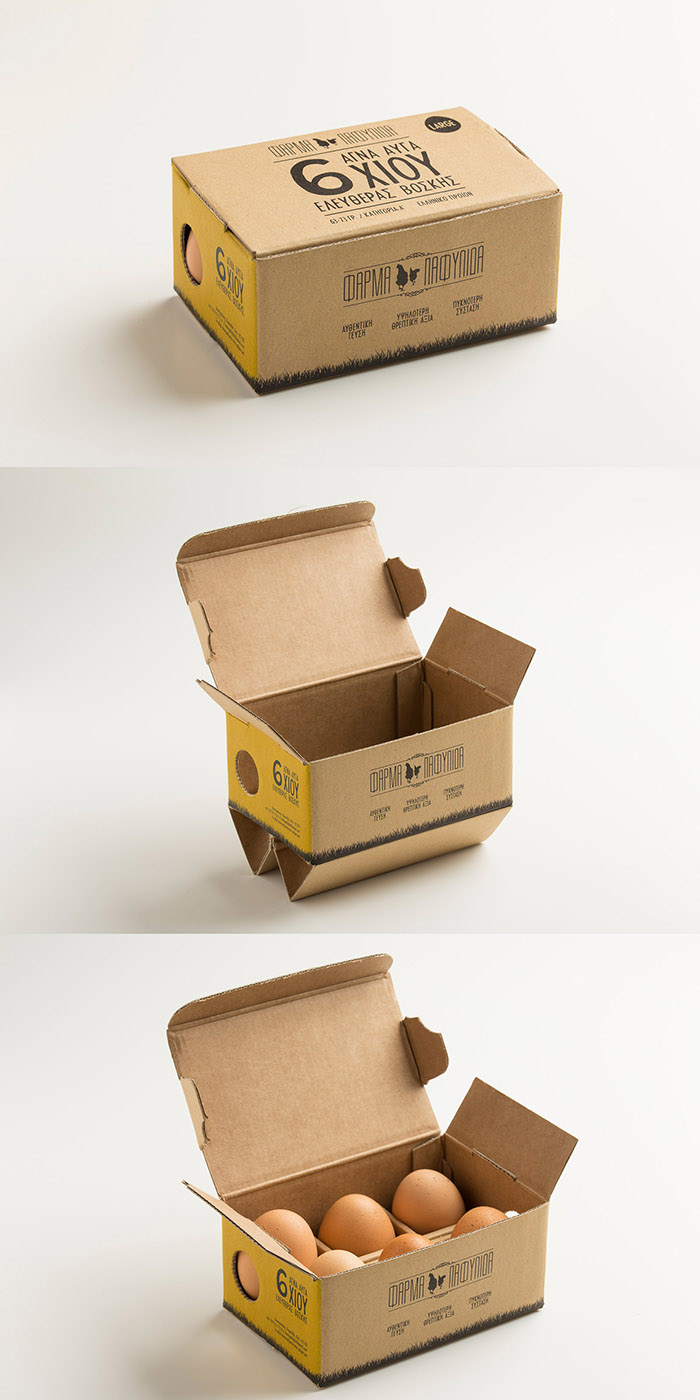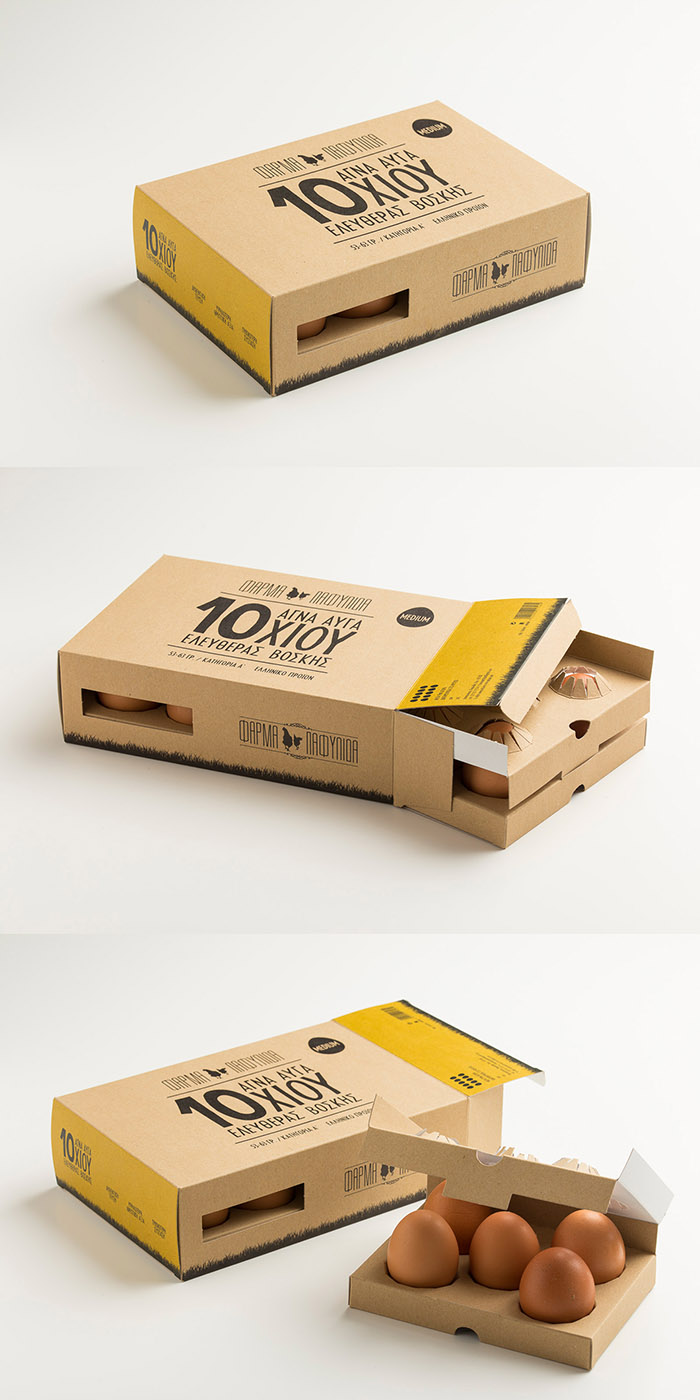 related

posts