Designed by: Flandoli Branding Studio, Ecuador.
---
QUNTU is a brand of delicious and ready to eat unique products, made with the ancestral beans known as quinoa and amaranth. The ingredients come from one of the highest cities above sea level in the world, Quito-Ecuador.
We develop a brand and packaging system that expresses a healthy lifestyle inspired in the Latin American graphic patterns, with strong and striking colors.
The packaging was developed for different products such as quinoa bars with fruits, quinoa soups, vegetable mixes and organic quinoa. For each product we used a graphic pattern and a representative color, generating a colorful, sober and consistent system.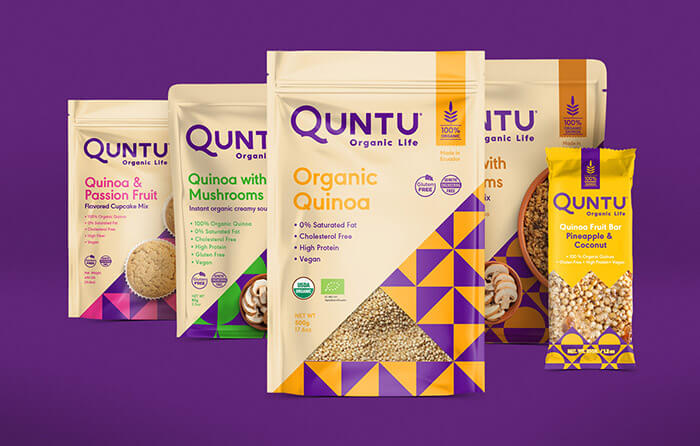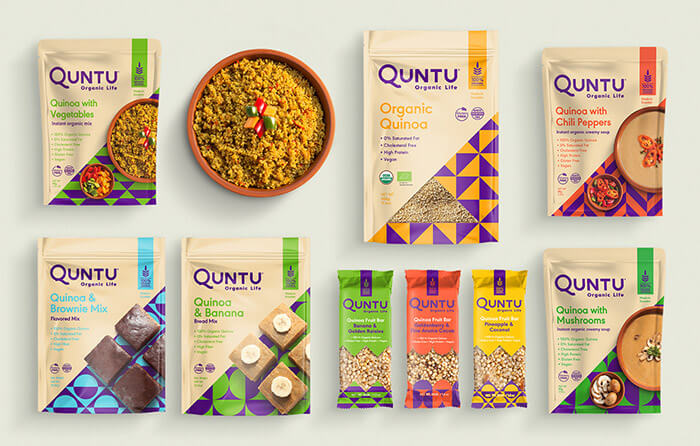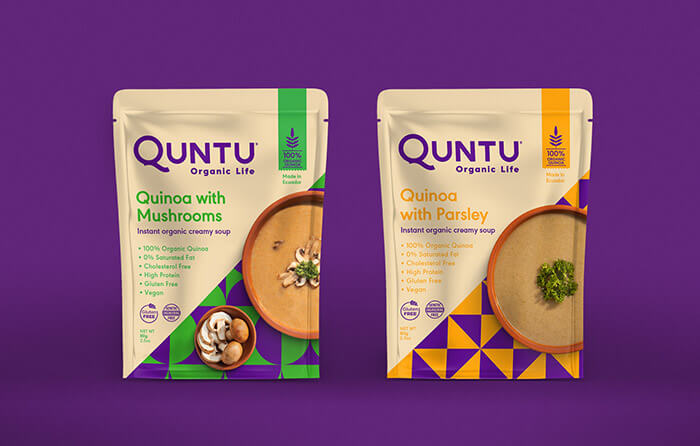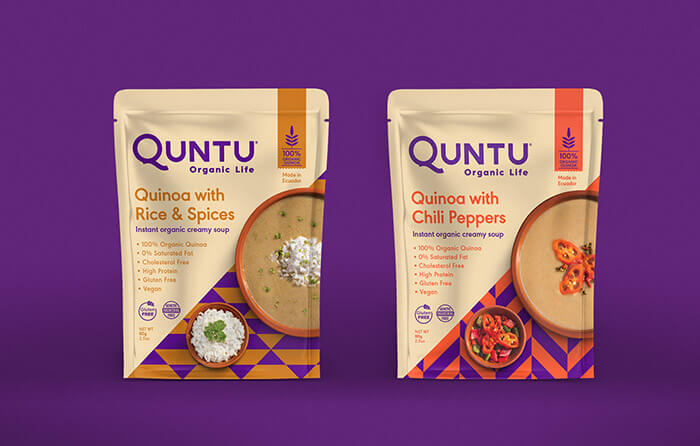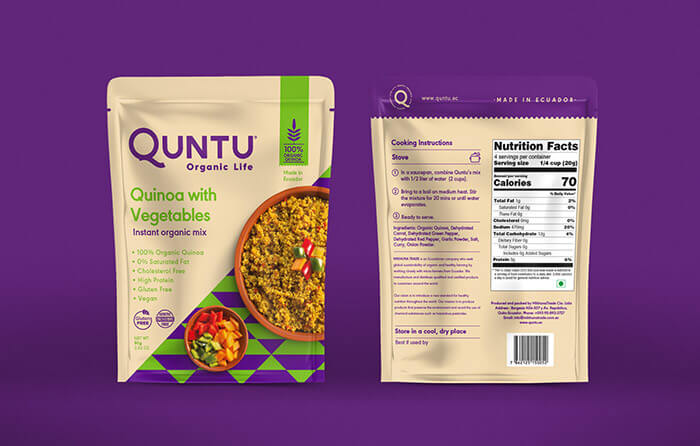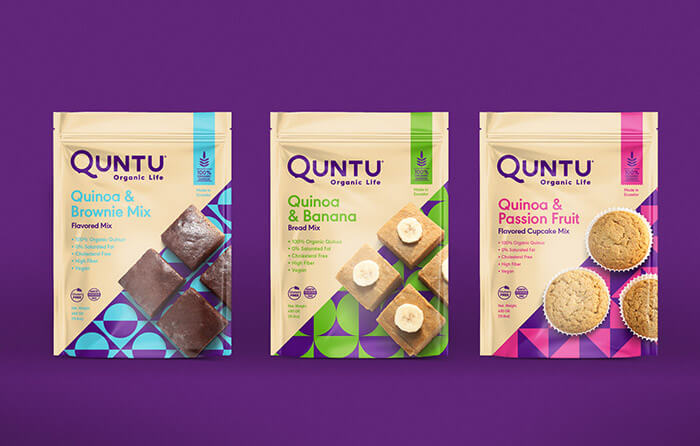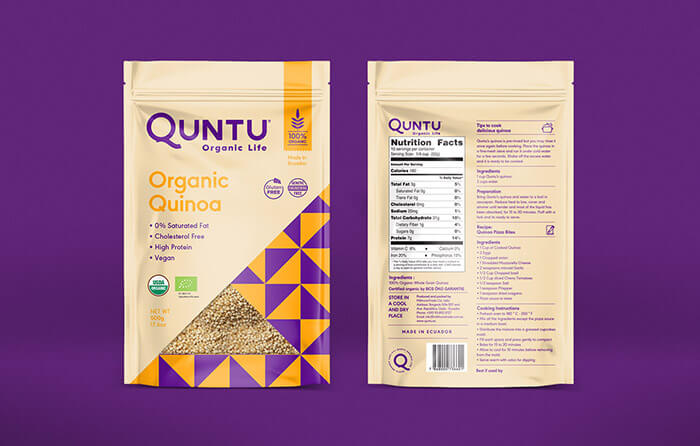 related

posts