Designed by Under Armour's in-house creative team, the new Speedform running shoe is a limited edition design that required a unique shoe box packaging.
Sitting in the pilot seat were the campaign colorways tilted slightly upwards and forward. A jet-shaped USB keychain was tucked alongside the shoes, while a tech card and T-shirt were tucked beneath them.
Designed by: Under Armour , USA.
Creative Director: Sean Flanagan
Art Direction + Design: Chi-Chi Bello
Project Manager: Todd Parks
Photographer: Sam Gordon
Engineering Firm: SMS Display Group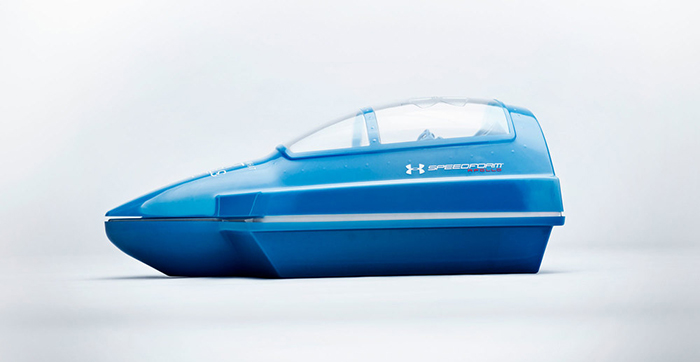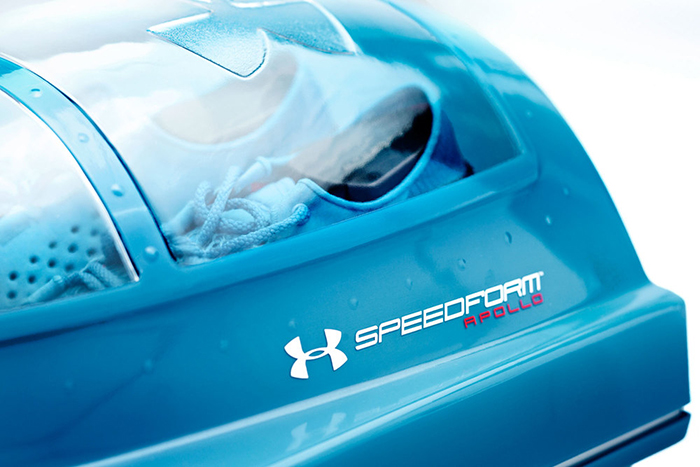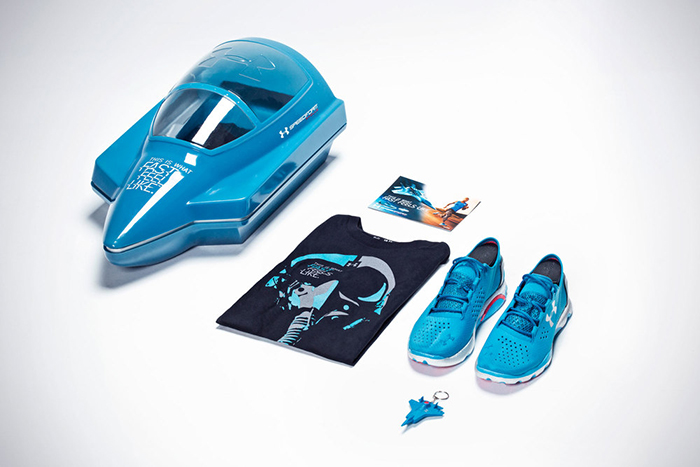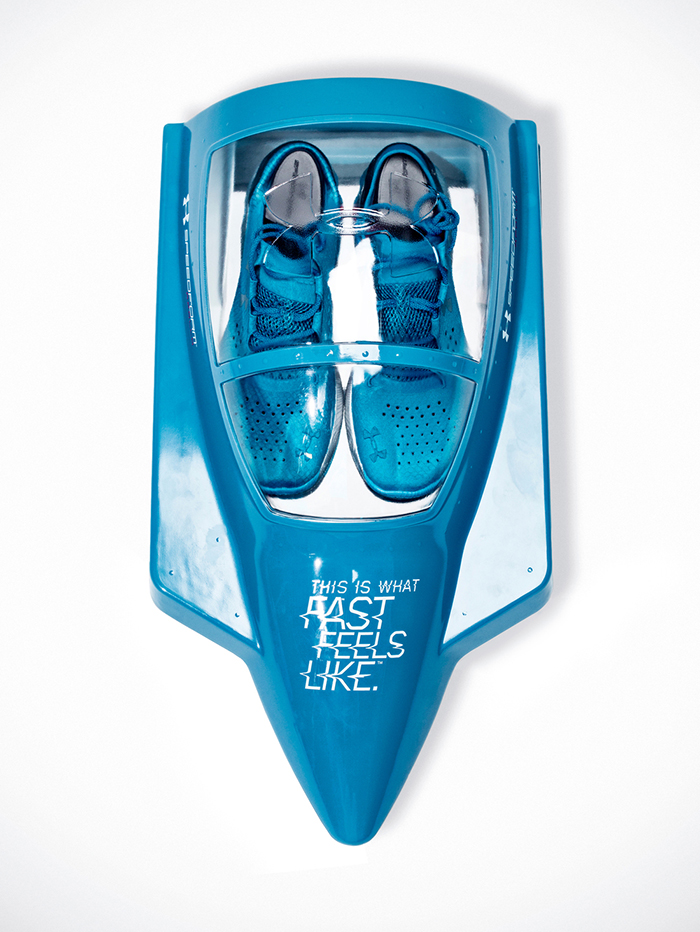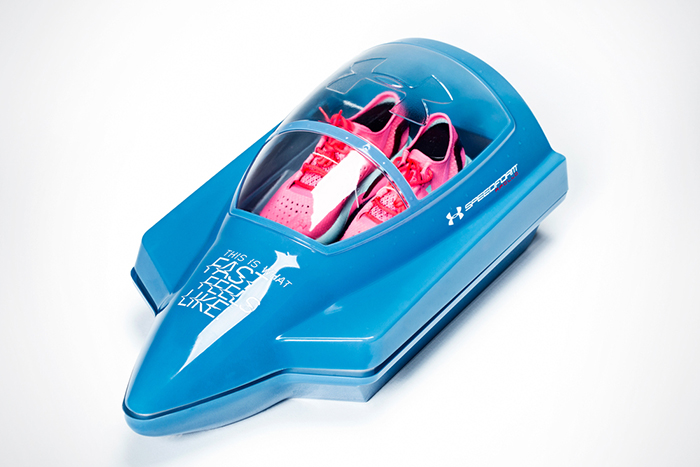 related

posts

« Jenna Hipp Nail & Hand Cream Collection Burnt Bridge Brewing Co. »